Afroooooos are beautiful!
8 of August, 2014
I'm drawing some ginjinka and I picked at random and got Whimsicottt and now I can't stop thinking about how cool afros are. My friend Josh has a really nice one, and every time I get drunk at his place I start to space out until I notice his hair… then sloooowly reach out because I want to touch it. His afro is so magical.
Last time we were all together they had a hookah going and I got this idea, told him to sit really still, took a giant hit off the hooka, and then blew the smoke into the back of his afro.
♥︎ It was everything I wanted it to be. ♥︎
8 of August, 2014

(Source: jimmie-rae, via mydrunkkitchen)
8 of August, 2014
It would appear that I too have been sucked into drawing adorable baby Groot. #myart #marvel #guardiansofthegalaxy #groot #babygroot #iamgroot #copic
Men & Periods: Why saying certain things about it is bad, even if they are technically true.
8 of August, 2014
All women have probably done that lowered voice conversation about their periods, either because they were embarrassed about the topic or didn't want to become embarrassed via someone overhearing. We hide the tampons and pads in our bags so when we go to the bathroom with our bag people know why… and we know they know. In a pinch when we have to grab one to take with us to the bath room, we have learned to retrieve in from our bag with maneuvers that would make a slight of hand master green with envy. As long as the "feminine supplies" is not seen. EVER. Yesterday, I broke that policy.
Posted 3 weeks ago
Tags: #personal #rant? #period #feminism #applying logic
2 notes
8 of August, 2014
what

TOMORROW WE ENTER THE VOID 
(via skinnybaras)
8 of August, 2014
Mahou Shoujo Ore is a 2-Volume BL manga. It may get an anime adaptation in the future.

The basic rundown of its key features is:

15 year old girl is a newbie idol in love with her best friend's brother who is also a popular idol.
She runs into a scary yakuza guy and finds out her mother was an ex-magical girl, the yakuza was her mascot.
Her love interest gets kidnapped by demons that look like burly men with cute squirrel heads.
She contracts the yakuza to become a magical girl, which in this story means she turns into a handsome guy in a magical girl outfit.
Her magical staff does jack shit and she literally beats the enemies to death with it.
Her love interest shows an attraction towards her magical guy form.
Her best friend (her love interest's sister) turns out to be in love with her and later also becomes a magical crossdressing guy to save her life.
Their manager is a magical girl geek and decides to make them into an idol unit.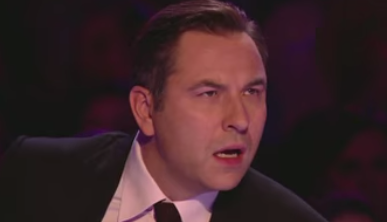 (Source: crunchyroll.com, via skinnybaras)
8 of August, 2014
Ladypug.
(via skinnybaras)
5 of August, 2014
I hope you like this colored version, Megs! If you aren't following little digits, you might not've seen her original sketch for this adorably creative calla lily girl…and you're really missing out on loads more great art! Definitely give her blog a scroll!

HOLY KRAP im so sorry I didnt see this sooner - I stopped doing a lot of internet browsing on my vacation since tumblr became a slow loading beast AHHHHHHHHHHHHHH THIS IS LOVELY

look at those little morning dew droplets ,such a great touch and you gave it such depth and beautiful color !! Thank you so much for coloring it ! JUST..GGEEEEEEZEEEE the sketch was pretty rough and was just a photo and you turned it into BEAUTY.
5 of August, 2014
100 followers! Thanks everyone! <3 

As a thank you here is Korra finding Naga… (Although we still don't know what age was Korra when it happened, cuteness demands it has to be when she was young. )

I love Korra so much